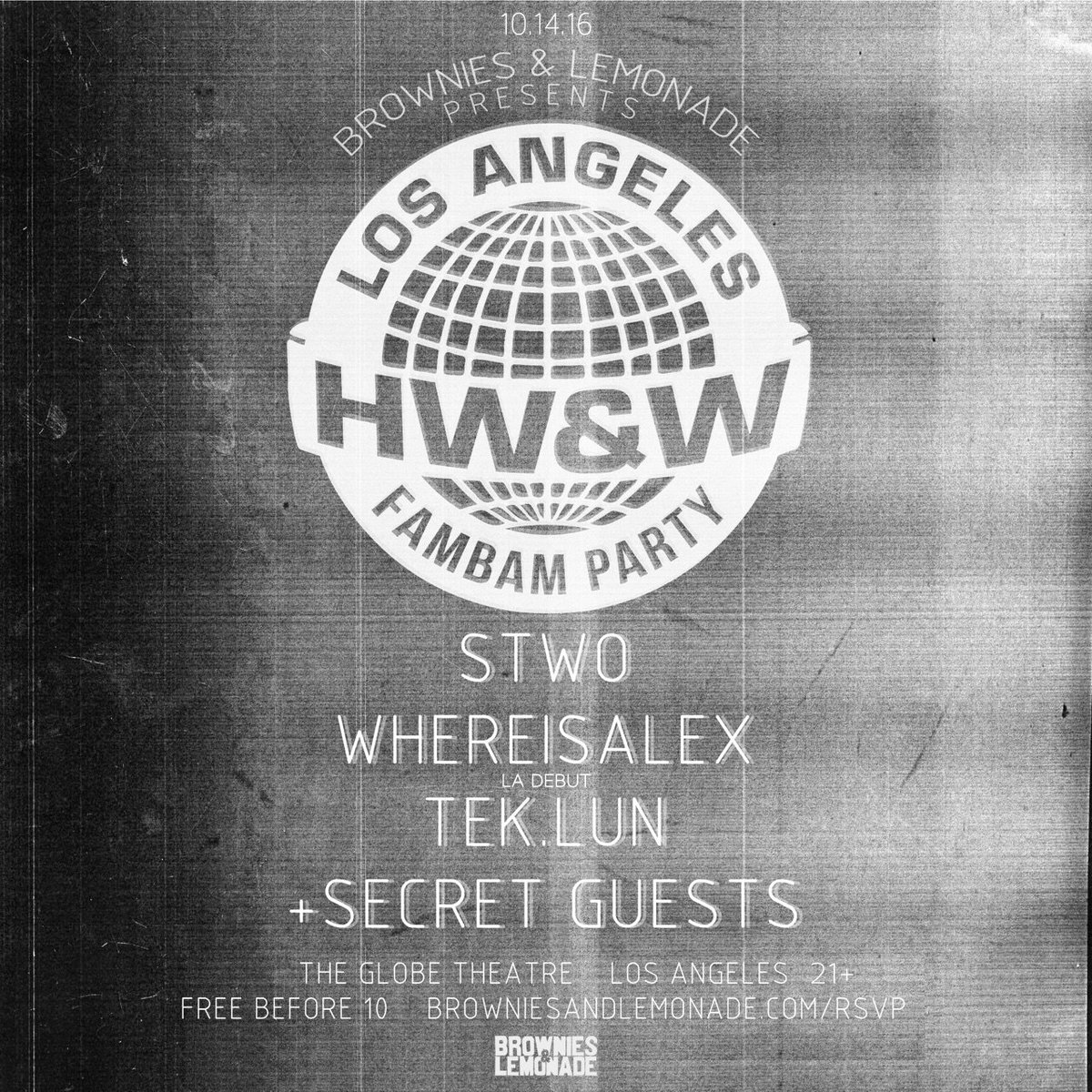 There has been much of a mystery to producer, WhereIsAlex. Who is he? Where is he from? Absolutely nothing is known about the ghost. Luckily, y'all might get the chance to see him live in LA and hopefully he'll have some answers to these questions. Brownies & Lemonade will be holding yet ANOTHER show this Friday, 14 October 2016 (They've been going on a rampage with these functions this entire year). WhereIsAlex will be playing with the HW&W family along with Stwo, Tek.lun, and surprise guests at The Globe Theater! Be sure to RSVP when B&L opens up their event page because these shows fill up insanely quick. This show is also FREE before 10PM so SHOW UP EARLY. NSD will definitely be there.
You could follow B&L on Twitter to keep up with their updates and events:
https://twitter.com/TeamBandL
NSD is very excited to catch Alex live this weekend. Make sure you listen to his extended track "Internet Theory Part 1" (shown above), and extended track where he premieres a couple of new tracks that he will be releasing. "Drake Flow" (shown below) is also a must-listen. His style combines various eccentric sounds with a very heavy hip-hop beat. Interestingly, these sounds combine well and makes this mysterious artist stand out so much more.
Hope to see y'all there.
Cheers!
NSD:(